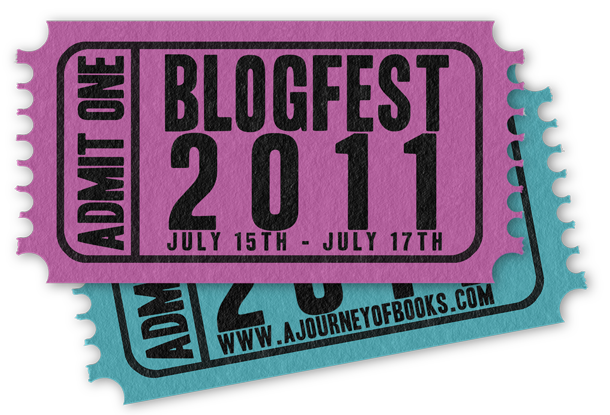 .
.
GUYS! BlogFest 2011 is HERE!! You may remember that Insane Hussein Reviews participated last year… Well, we're in it again this year with a fun prize pack! You can also keep up with which blogs you've visited (and contests entered) here.
We're giving away TWO SETS of Brides Quartet by Nora Roberts (Boxed Set) to two lucky winners!
.
RULES:
REQUIRED:
1. You MUST leave a comment telling me what your favorite Nora Roberts novel is OR which of her books did you first read. Your email address is part of your name when you leave your comment, so that's taken care of.1
Please note: All entries must be entered as individual comments, not grouped together in one comment. Any entries that are grouped comments will not be counted–no exceptions. This means, only one link per comment for all additional comments!
This contest is open internationally, wherever US Postal Service ships.
All entries will be held in moderation if you have never posted a comment here OR it's been a while since you have commented. All comments will be screened and approved as they come in (WordPress app is on le iPhone).
OPTIONAL:
1.Tweet about this contest twice daily: "I entered @j_hussein's giveaway of Nora Roberts Brides Quartet Boxed Set! http://bit.ly/qZ1Jo1" OR "@j_hussein's giving away a boxed set of Nora Roberts' Brides Quartet on her blog 7/15-7/19! http://bit.ly/qZ1Jo1" OR any variation thereof with @j_hussein and http://bit.ly/qZ1Jo1 in the tweet. Comment with the links to the tweets here.
2. Follow us on other social networks (links are in the sidebar–the heart-shaped images) like Facebook, Twitter, etc., and comment with the links (if available) here.
.
Winners will be announced here and on Twitter on Monday, July 18, 2011 and will be emailed on the same day. If the winners do not reply within 48 hours, they forfeit the prize and new winners will be chosen (same rule applies for any other winners).
Insane Hussein Reviews is blog # 76 on the BlogFest tour. Check out the next five blogs for even more fun and prizes!
77. Intense Whisper
78. It's a Romance Thing . . . Ryssa Edwards
79. J. F. Jenkins Writes
80. J.C. Martin, Fighter Writer
81. Jennifer DeLucy's Blog

Isn't that nifty and sweet? [↩]